Intesa Sanpaolo Start-Up Initiative - Cleantech 2012
Milan, Italy - October 2-3 2012
Cleantech Early & Growth Stage Arena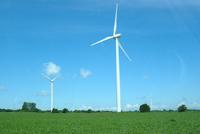 This edition of the Intesa Start-Up Initiative is focused on the Cleantech field and it is organized in collaboration with IVC, the International Venture Club. The aim is to showcase both early stage and growth stage international companies in the renewable energy, energy efficiency etc. fields.
The investment forum dedicated to international early stage companies will take place on October 2nd at Palazzo Besana, Piazza Belgioioso 1, Milan, Italy; the one dedicated to growth stage companies will take place on October 3rd at NH President, Largo Augusto 10, Milan, Italy.
The Investor Arena Meeting is aimed at international investors, companies and institutions with an interest in clean technologie. Participants will have a chance to learn about some of the most promising European innovative projects under development (from start-ups, spin-offs, companies, universities and research centers), which were selected and coached by industry experts and business angels to provide the audience with interesting investment and business development opportunities.
If you are a startup active on this field and you would like to submit your project, please apply on www.startupinitiative.com within August, 24.
If you want to attend, please write an email at startup@intesasanpaolo.com.
Selected Start-Ups
We design and sell electric last generation ecological boats; characterized by low operating costs and augmented maneuverability.
Production of power generators as core component for prime power genereting sets aimed to off grid areas missing power infrastructures
Long Range Cruising at Low Emission by Autonomous Collapsible Wing Sails
Small vertical-axis variable-geometry wind turbine that works also at low wind speed
A spin-off of Università Politecnica delle Marche, operates in the field of energy efficiency and conversion systems.
No noise... No vibrations... 5 times higher power output ! E-tube Whetar series - wind turbine reinvented!
Value added services platform for the energy utilities including M2M data management, energy search engine and utility applications store.
Leader in heat to power technologies development up to 100 kW. Energy bills decrease up to 50% thanks our products.
Our patent consists of a technology able to burn every kind of material (not only biomass, but cockoil for example)with 0 emissions.
The company will facilitate the supply of grid electricity to road vehicles using low cost infrastructure with contactless power transfer
The smallest-compacting folding bike. Electric. One 6th of volume and half weight of best folders. A sustainable mobility EU-FP7 project.
StartUp Lumineed will produce and sell patented technology for drastically improve energy efficiency of public and residential lighting.
A low cost indoor air quality monitor based on artificial olfactory technology to prevent serious desease due dengerous VOCS.
An innovative, community-based platform that helps your organisation reduce consumption, costs and emissions.
New solutions to improve process efficiency and recovering waste in solar cells and microchips production processes.
A new process which allows for the first time to recycle PET bottles/food containers chemically in a profitable way.
An "online marketplace" to facilitate carpooling and sustainable mobility, helping people to save money, socialize and reduce CO2 emissions.
Smart services behind intelligent lights.