Intesa Sanpaolo Start-Up Initiative - ICT & Electronics 2011
Milan, Italy - June 13-14, 2011
Electronics & Automation + ICT & Online Services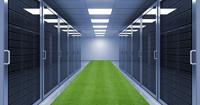 The tenth and eleventh national editions of the Intesa Sanpaolo Start-Up Initiative will be joined in a two-day event covering Electronics & Automation and ICT & Online Services.
Where: Milan, Centro Congressi Fondazione Cariplo (Via Romagnosi 8)
When: June 13, 2.30PM (Electronics & Automation) + June 14, 8.30AM (ICT & Online Services)
The start-up application window for this event is closed.
To know more about the Start-Up Initiative, you can visit our "about us" page
photo © 2010 Tom Raftery | more info (via: Wylio)
Selected Start-Ups
A breakthrough technology device that gives to disabled people the power to control objects with their minds
Generalist web search engine, based on similarity.
A DEVICE THAT ALLOWS TO CUT THE 40% OF THE CAR INSURANCE COSTS TO CUSTOMERS!The idea is to give the final customer a single and easy-
We create the next generation of digital products for young children and their families.
Audio, video and Internet distribution in all domestic rooms, using recent Powerline-AV technology. No new cables, no wireless, no software.
3D ecommerce services, thanks to 3D graphics allows the user to a shopping experience closer to real life. Design, interior design,fashion.
We develop Geospatial Services and are planning multi-sensors payload for mini UAV (Unmanned Aerial Vehicle).
We develop intelligent systems: the main product is a video/audio surveillance system for automatic behavior monitoring
Our solution is an innovative, patented platform to achieve green building certification while improving the lifestyle inside.
The ultimate IOT complete platform for distributed wireless monitoring. Cheap, versatile, maintenance-free, for many markets, robust
Read, understand and extract Automatically Web contents by means of semantic technologies
Touchscreen video intercom on mobile network
A disruptive online profile to express, cultivate and organize social activities around the things you truly like.
WINA is our vision for help the blinds and elderly people for find and tracking indoor tags in 3D space,in real-time and with high precision
We transform traditional processes into legal digital processes with mobile digital signature
Automatic and easy album coediting system focused on events to share, store, transfer and organize album pages (card) .
Hardware and software application for remote control of multiple power outlets through smartphones, iPhone and iPad.
We make web-like analytics possible in the real world, allowing unprecedented competitive intelligence to companies.
A platform for hosting virtual trade shows: it's a 3D reproduction of the physical venue where people with avatars can meet and do business.
We offer to broadcasters an interactive channel in synch with the A/V channel enabling listeners and broadcasters to interact in real-time
We set the standard for certifying digital media by arming mobile professionals with tools to 'notarize' digital photos and video.
Cost effective complete solution that provides the most efficient way to protect, store and share corporate data.
THE BEST OF ITALY, IN A BOX (tm).
Digital personal shopper engine that considers crowd-sourced opinions, available online and in-store.
The Next TV DataBase: a Data Base which collects the trends emerging in the Tv and Entertainment Market Worldwide
A concept that will sit in the dictionary next to "hotdog" and "pizza"; supply chain of the former, product quality of the latter