Cleantech Investor Arena Meeting - UK Roadshow
London, UK - April, 23 2013
Cleantech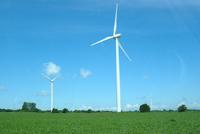 The investment forum on Cleantech will take place on april 23 April starting 8.30 AM at the Intesa Sanpaolo London Branch, 90 Queen Street, London.
The forum is part of the Intesa Sanpaolo Start-Up Initiative, an end-to-end acceleration platform that combines training, services, access to international investors and media coverage.
Participants will have the chance to get to know several international start-ups and growth-stage companies from the Cleantech and Renewable Energies sectors.
Participation is by invitation only, and attendance is free of charge.
Selected Start-Ups
Long Range Cruising at Low Emission by Autonomous Collapsible Wing Sails
The company will facilitate the supply of grid electricity to road vehicles using low cost infrastructure with contactless power transfer
An innovative, community-based platform that helps your organisation reduce consumption, costs and emissions.
New solutions to improve process efficiency and recovering waste in solar cells and microchips production processes.